Vienna International Hotel (Chengdu Happy Valley, Dongzikou Metro Station)
Address: Building 13, Tianyuecheng, No.588 Section 2 of North 3rd Ring Road, Chengdu, Sichuan, China
Vienna International Hotel (Chengdu Happy Valley, Dongzikou Metro Station) offers travelers a pleasant stay in Chengdu, whether for business or leisure purposes. With Chengdu Railway Station just 5km away and Chengdu Shuangliu International Airport only 30km away, transportation is very convenient. Just a short walk from Dongzikou Metro Station, traveling to most city destinations is a breeze. Guests will find Dahuoji Square, HuaQiaoCheng FuHeChun TianShuiAn MeiShiJie and Shahe Wetland Park just a short distance from the hotel. After a long day of sightseeing, guests can retire to the comfort of the hotel. Guests of this Chengdu hotel can make use of the parking facilities.
Room reservation:

Please contact Ms. Yu (19382156303) to make the reservation. You will enjoy the room price below by telling her that you are a participant of DSInS 2021.
Twin Bed Room / King size room:286 CNY (Including buffet breakfast for two people)

Luxury Twin Bed Room/ Luxury King size room:310 CNY (Including buffet breakfast for two people)
维也纳国际酒店(成都欢乐谷洞子口地铁站店)
地址:北三环路二段588号天悦城13栋
酒店坐落于成都市金牛区北三环路二段天悦城,紧邻欢乐谷、量力钢材城、量力灯具城、金府机电城、火车北站、凤凰山音乐广场、动物园、熊猫繁育基地,距天府广场车程约15分钟,宽窄巷子车程15分钟、双流国际机场车程30分钟,离地铁5号线洞子口地铁站A2出口直线距离约200米,地理位置优越,交通便利。
地铁站:洞子口地铁站 385m; 泉水路地铁站 630m

火车站/机场:成都北站 3.5km; 成都西站 8.7km; 成都南站 13.1km; 成都东站 13.4km

房间预定:
请联系酒店余经理 (19382156303)预定。表明您是DSInS2021参会者,可享受下方优惠价。
高级标间/大床房 286元 含双早
豪华标间/大床房 310元 含双早
请勿重复预定。请尽快预定(逾期无法保证房间安排,需视酒店房态而定),如有变动或取消预定需提前告知酒店经理。酒店费用将由酒店直接收取并开具发票。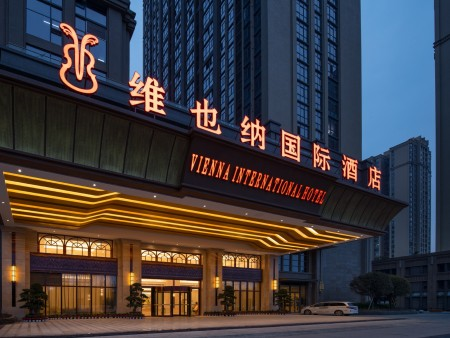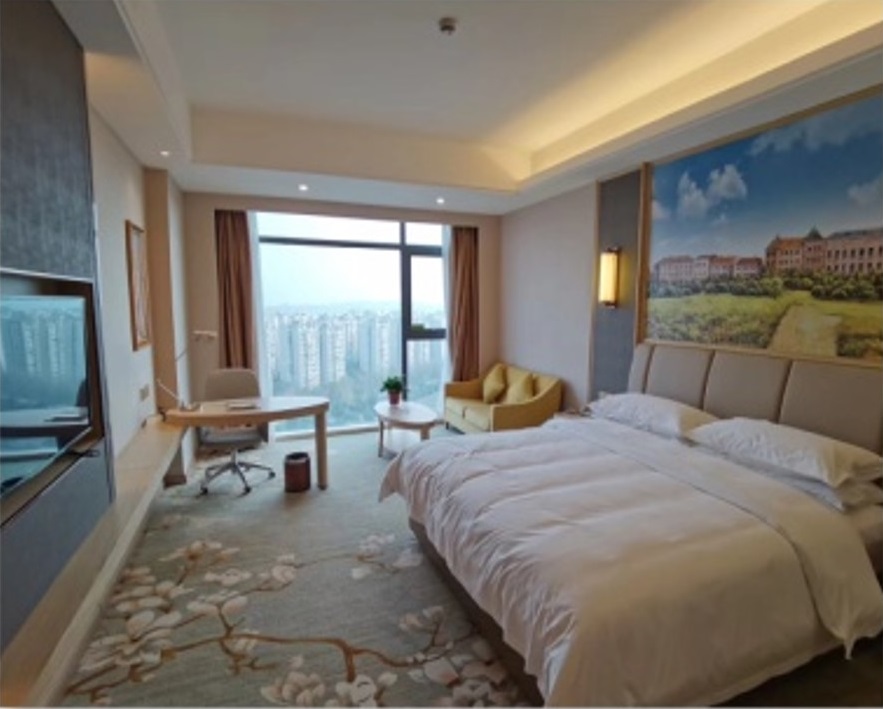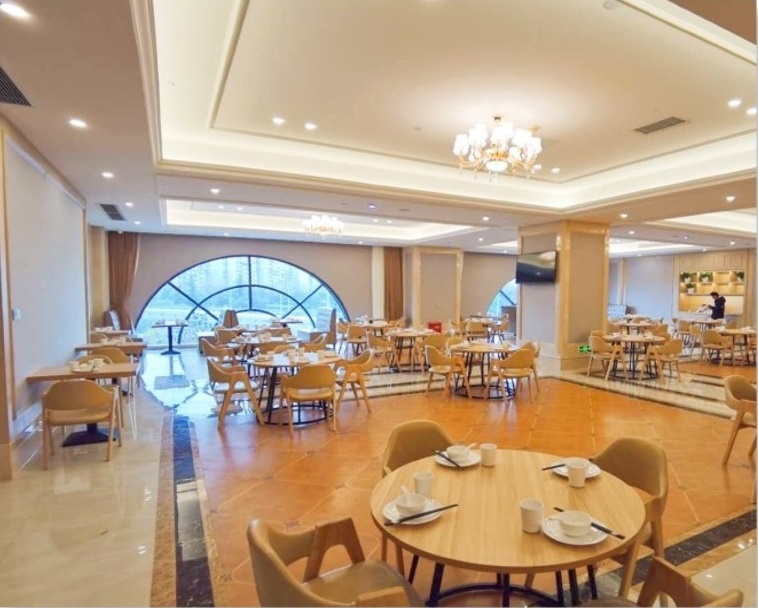 Chengdu is located in central Sichuan Province, China. The surrounding Chengdu Plain is known as the "Country of Heaven" and the "Land of Abundance". Its prehistoric settlers included the Sanxingdui culture. The site of Dujiangyan, an ancient irrigation system, is designated as a World Heritage Site. The Jin River flows through the city. Chengdu is now one of the most important economic, financial, commercial, cultural, transportation, and communication centers in Western China. Its economy is diverse, characterized by the machinery, automobile, medicine, food, and information technology industries. Chengdu Shuangliu International Airport, a hub of Air China and Sichuan Airlines, is one of the 30 busiest airports in the world, and the Chengdu railway station is one of the six biggest in China. Chengdu also hosts many international companies and more than 12 consulates; more than 270 Fortune 500 companies have established branches in Chengdu. Chengdu is the seat of the Western Theatre Command region of the People's Liberation Army. Chengdu will host the FISU Summer World University Games in 2021, an international multi-sport event. It is considered one of the most livable cities in China.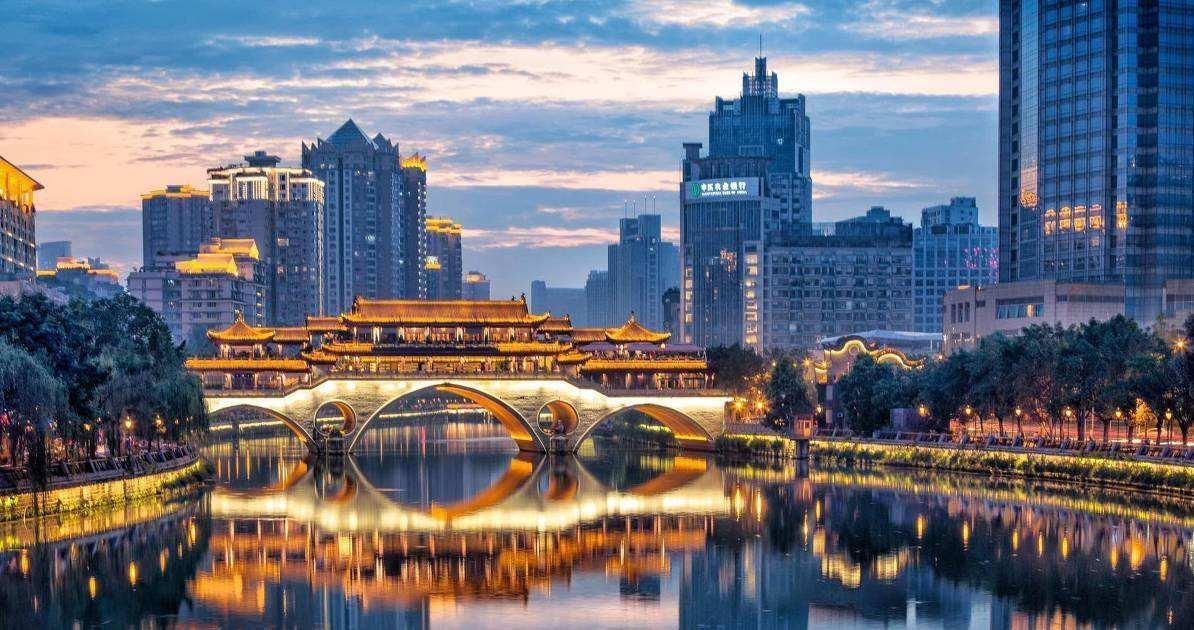 Chengdu's culture largely reflects that of its province, Sichuan; in 2011, it was recognized by UNESCO as a city of gastronomy. It is associated with the giant panda, a Chinese national symbol, which inhabits the area of Sichuan; the city is home to the Chengdu Research Base of Giant Panda Breeding. Chengdu is one of the world's top 40 cities by scientific research output. The city is home to the greatest number of universities and research institutes in Southwestern China, notably Sichuan University, University of Electronic Science and Technology of China, Southwestern University of Finance and Economics, and Southwest Jiaotong University.